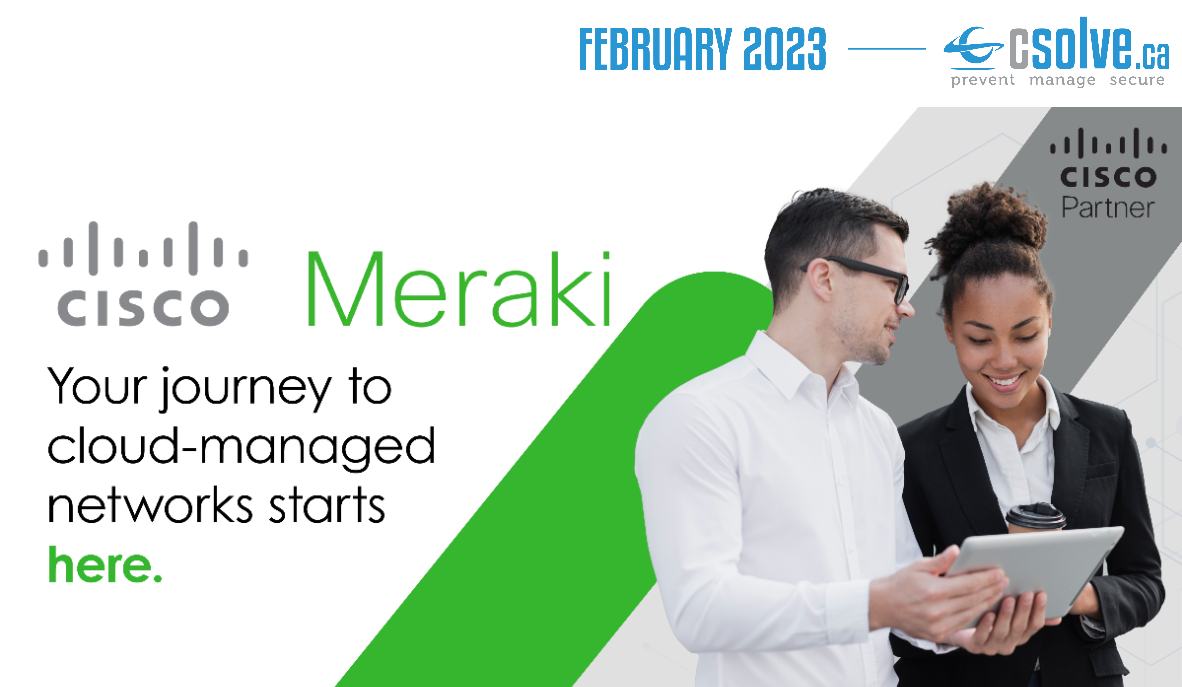 Cisco Meraki is at the core of many managed enterprise networks. You may be wondering though, what is Meraki and what does it do? Meraki is a platform of networking devices including security appliances, switches, access points, cameras, and more. In this newsletter we will cover the Meraki platform and go over the benefits of including this on your network.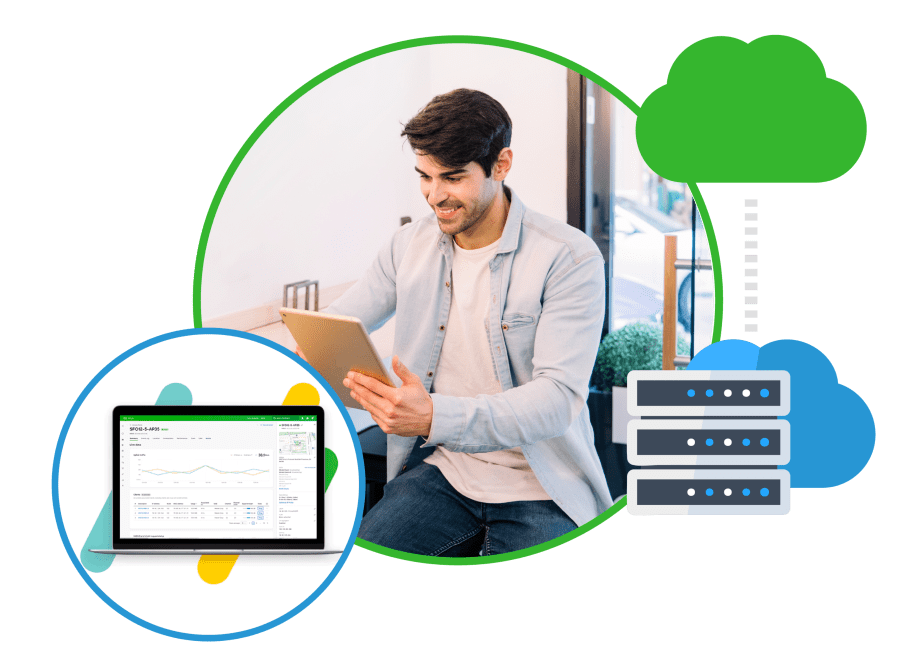 Meraki equipment is accessed through an online dashboard that provides instant access to the network overview remotely. This allows for remediation of issues, configuration of new devices, and automation of firmware updates as they become available. Alerting is also built in so that information about your network health is reported as needed. If an access point goes offline for example, an alert is generated so that the issue can be investigated and resolved in a timely manner. The same occurs if a suspected malicious file is accessed. Our team at CSOLVE integrates this alerting with our tools for our Managed Service Provider clients so that any issues occurring on your network are brought to our attention the moment they happen, and we can expedite remediation.
The Meraki MX acts as a firewall to manage the connections to your corporate network and proactively protect it from threats. Policies can be configured based on the needs of the organization. For example, if you have hybrid or remote staff, geo-based rules can be applied so only approved locations can access the network. Content filtering can be applied so that web material inappropriate for the workplace is blocked.
Meraki MR access points are high performance, high bandwidth wireless access points designed for business use. Not only do they optimize your networks internet connectivity, but 24×7 reporting delivers alerts in real time if any issues occur.
This only scratches the surface of the full capabilities of how the powerful Meraki platform can help organizations deliver a modern, secure and connected workplace. To learn more, contact the CSOLVE team today.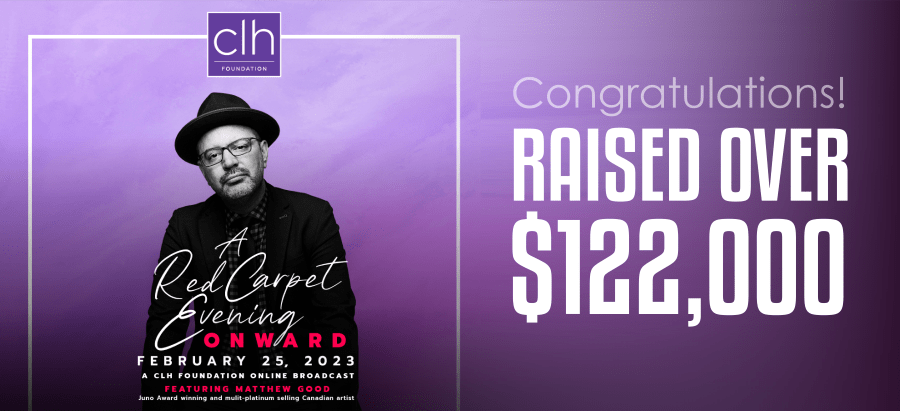 We are once again proud to support our friends at the CLH Foundation and their annual "A Red Carpet Evening" fundraiser event, this year as a Gold Sponsor. CLH Foundation is dedicated to supporting initiatives that benefit every member of the CLH-supported communities, ensuring continuing quality of care and plentiful opportunities to help each of their clients thrive in their daily lives.
This year's event took place this past weekend and featured a live performance from Juno Award-winning, multi-platinum-selling Canadian recording artist and songwriter Matthew Good, along with inspiring stories of progress and inspiration.
Thanks to your tremendous support, the event was a great success and raised over $122,000! Thank you for supporting the CLH Foundation.
To learn more about the event, visit CLH Foundation's site: A Red Carpet Evening | CLH Foundation