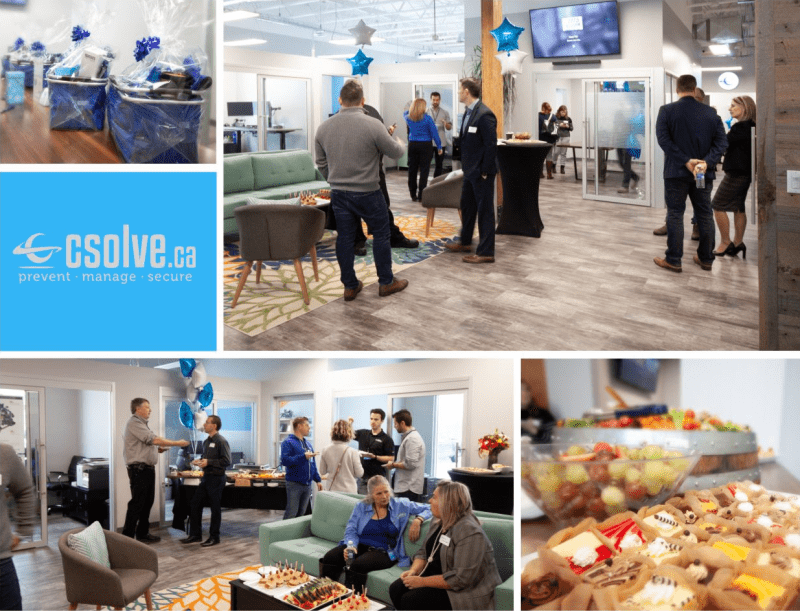 Compu-SOLVE hosted an Open House on November 14th in celebration of our 25th anniversary in business and to share our new office space with the community. The event was attended by many of our clients and partners, including members from the Cisco, HP, Synnex, and Tech Data teams. It provided an excellent opportunity for clients and vendors to discuss current and future technologies with us, tour our new facility, and enjoy tasty bites from Georgian Shores Catering!
The Open House included an interactive presentation by our Security Manager which provided reporting to participants demonstrating which of their credentials were available for purchase on the Dark Web, and highlighted the importance of best online security practices. Our door prizes sent a few lucky clients home with fantastic gift baskets as well!
Compu-SOLVE very much appreciates your support, and we look forward to continuing to earn your business!