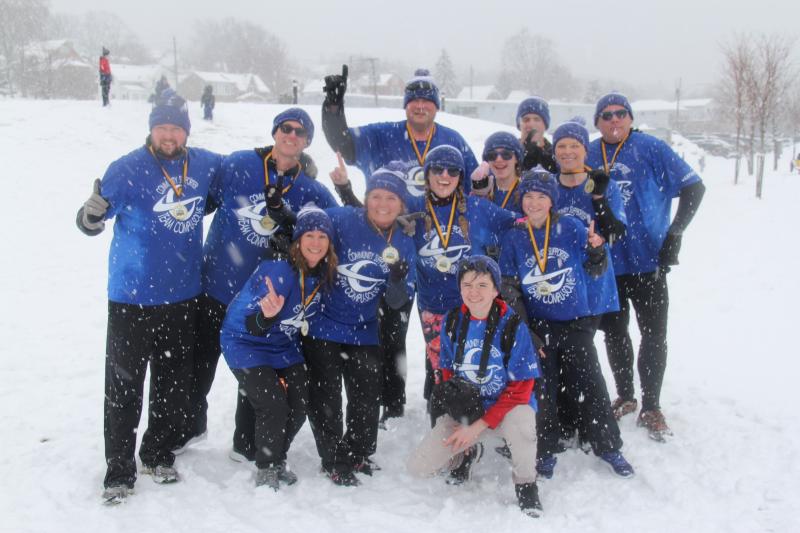 Team CSolve took the opportunity to run, crawl, and climb our way to the finish line for an excellent cause. The winning team was made up of 11 staff, family, friends and even one of our vendors from Tech Data who all participated in Midland's annual March Mudness fundraiser.
It was well below freezing, snowing and muddy on event day. The track was approximately 4km and included over 20 obstacles such as a 12 foot wall, balancing obstacles, tire climbs, crawling through culverts, and many more grueling feats.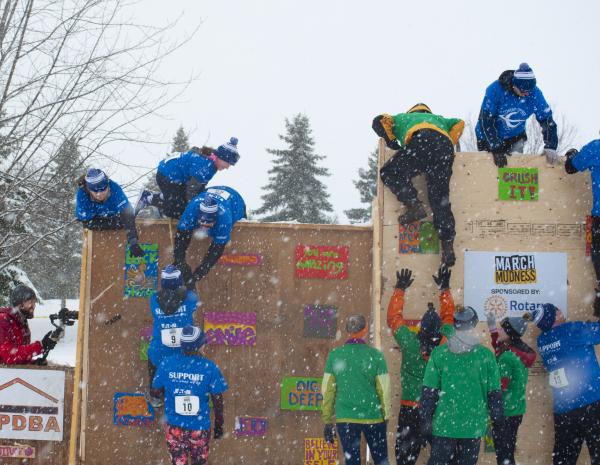 Scaling obstacles in the name of mental health – March Mudness 2019
This year's event raised funds in support of three local organizations that promote youth mental health and awareness: Big Brothers / Big Sisters of North Simcoe, GBDSS Equity Club, and Waypoint Centre's Youth Wellness Hub. Our fundraising efforts were tremendous, finishing well on top of the 30 participating teams. CSolve raised $5,086, almost 3x more than our closest fundraiser with an outstanding event grand total of $28,610. Thank you for the generous staff donations from Compu-SOLVE and Vianet and to our vendors Cisco, Eaton and Tech Data Canada.
This is Compu-SOLVE's fourth year participating in March Mudness and each year is better and more successful! We hope to recruit more fellow team members in 2020. Who's ready to get muddy?