More than ever, small businesses need to know what's happening on their premises.
To protect your employees, guests, and customers, you need to provide a safe experience that's still enjoyable. Smart security cameras that integrate with wireless networking solutions are a powerful combination with everything you need to keep an eye on your workplace, and keep your business running smoothly.
In this month's newsletter we discuss the importance of workplace monitoring. The implications of social distancing mean you need to know what's happening on your premises—how many people are in a space, where they are, and what they're doing. Whether you own a retail, office, or outdoor space, you need to be able to see what's happening to make good decisions about safety, layout, and traffic flow.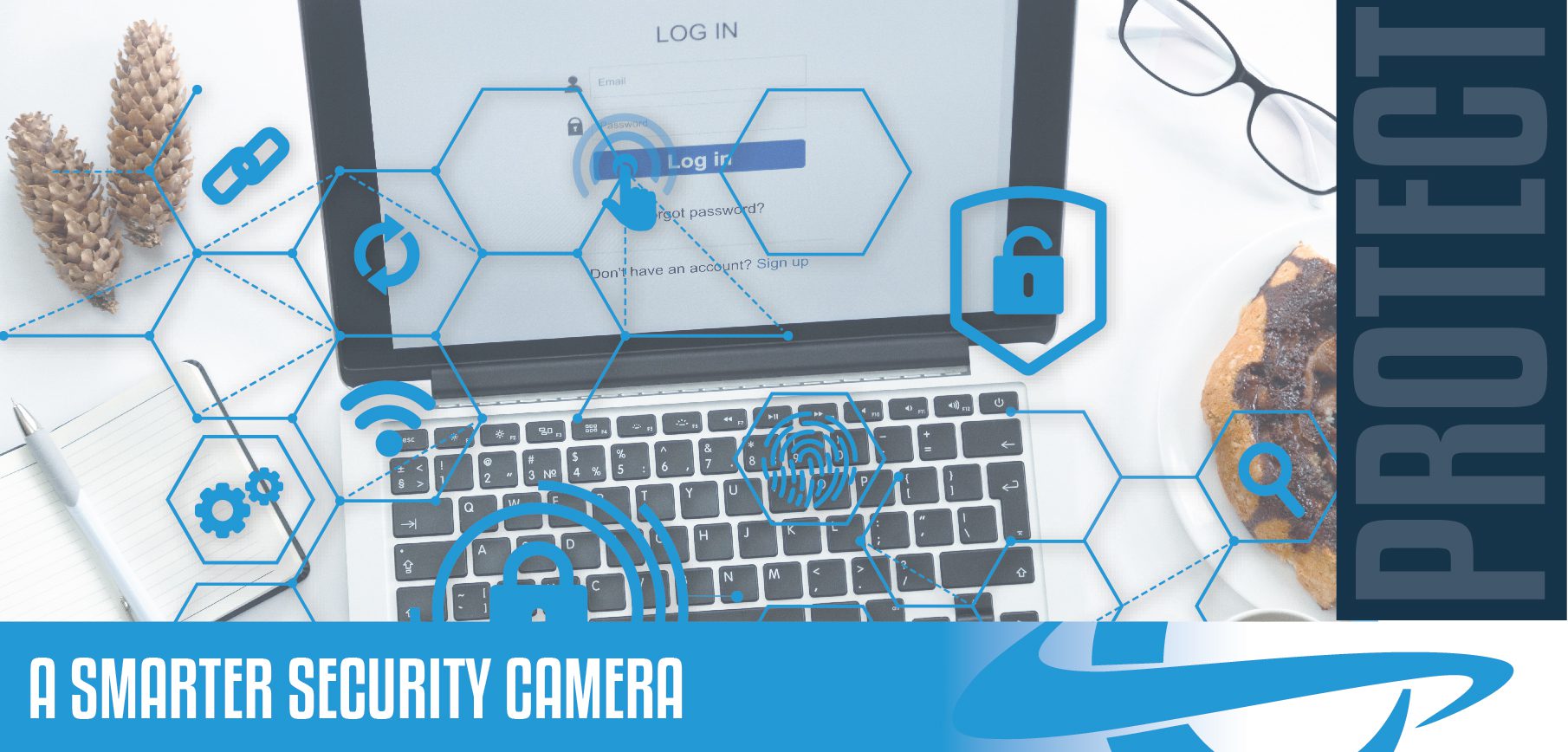 Businesses have used surveillance cameras for years to help protect property and deter crime. Although they're an important security tool, cameras haven't always been easy to install, configure, and manage. Cisco Meraki MV smart cameras don't require separate servers, storage, or software, which reduces complexity. The smart cameras have storage and processing power built in, and you can log in and view video from virtually anywhere.
With MV cameras, you can do more than just watch video. The powerful, on-board processor analyzes motion and activity in real time, so you can use tools such as motion search and motion recap to see what's happening in your business.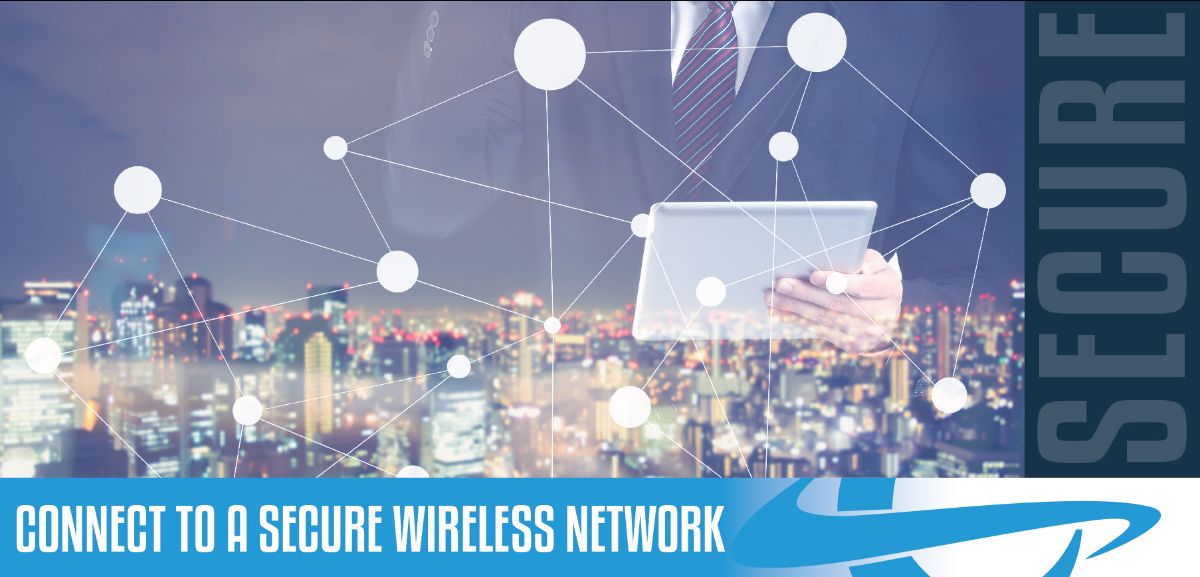 The Meraki MV smart cameras can connect wirelessly, so you don't have to run new cables to connect the cameras to your network. Cisco Meraki MR series access points include enterprise-class security to safeguard your network from attacks, and Cisco Meraki MX security appliances include firewall protection, intrusion detection, and content filtering, making the security of your network one less thing to worry about
When you combine the smart cameras and wireless networking you have a complete solution for proactively monitoring your workplace. Compu-SOLVE can help you find the right workplace monitoring solutions for your business that are simple to set up and use. Products that work together and are easy to manage.
Learn more about workplace monitoring, watch the video here.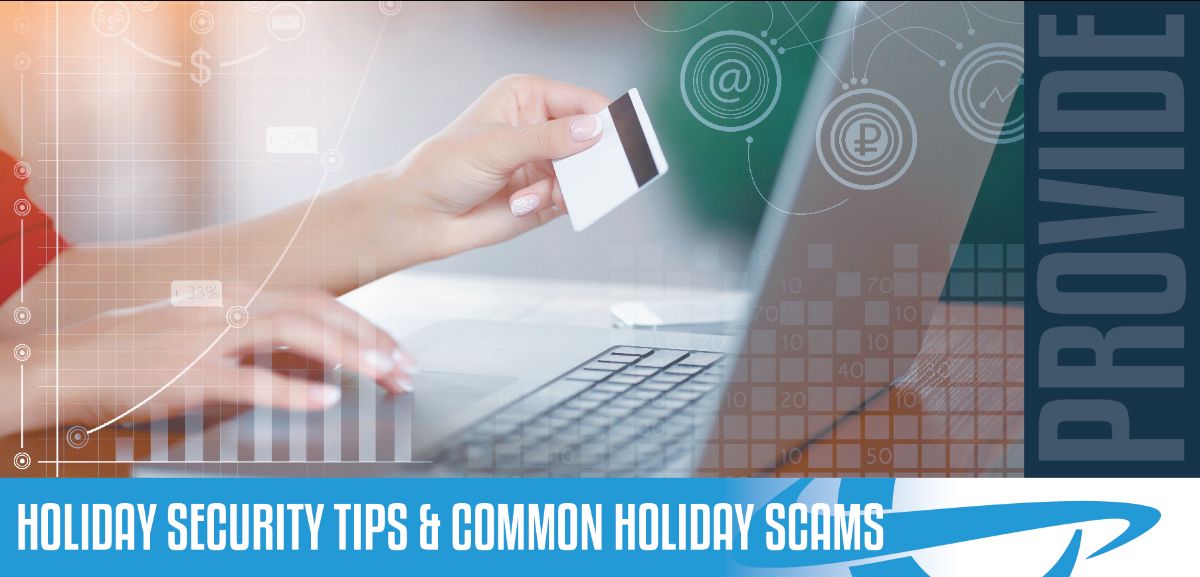 It may be the most wonderful time of the year, but the bad guys have plenty of surprises in their stockings. That is why this month we wanted to share the most common holiday scams you should be aware of so you can protect yourself and your organization from a cyber attack. Below are three major scams to watch out for this month, and how you can defend yourself against them:
Online Shopping Deals
Did you forget to get a present for Aunt Cheryl? The bad guys will be faking lots of holiday deals for desperate, last-minute shoppers.

Don't click on ads or emails for deals that are too good to be true.
Make purchases at your favorite online store by navigating directly to the site using your browser or using an official mobile app for the online store on your phone.
Only shop from popular shopping websites that you know and trust. A lot of fake shopping websites pop up around the holiday season, with enticingly-low prices. Don't fall for it!

Charity or Donation Requests
2020 was a difficult year for many, and legitimate charities and non-profits need your assistance. Unfortunately, the bad guys will take advantage of this by pretending to be charitable organizations. Don't fall for it!

As a rule, never give your credit card information over the phone to anyone who calls you unexpectedly.
If you receive an email from a charity or non-profit asking for donations, review the links, the sender address, and other components of the email to make sure the email is legitimate.
If you want to donate, go directly to the charity or non-profit's official website and look for ways to donate through their site.

Delivery or Shipment Notifications
Don't get excited about an unexpected delivery notification. You may think you've received a surprise gift or finally got that delivery you've been waiting for. Instead, that notification you received could actually be a phishing attack. So, to stay alert and protect yourself, follow these rules:

Look closely at delivery and shipment notifications to make sure they're legitimate.
If you do shop online, go directly to the store websites to track your orders and shipments rather than click links in emails.
Always remember: Never click on links or open attachments in an email that you weren't expecting. This single rule will help you avoid many common holiday hacker tactics.
Contact Compu-SOLVE to learn how you can help protect yourself and your organization with Security Awareness Training: Prevent | Compu-SOLVE (csolve.ca)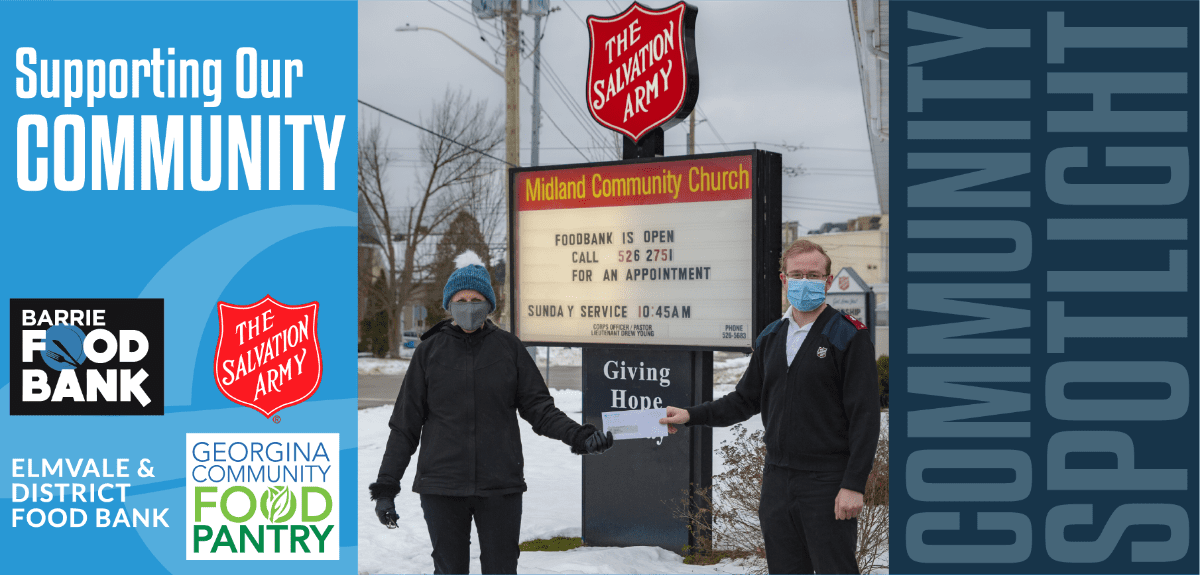 Every holiday season the Compu-SOLVE team likes to take time to show our support to those in need across our communities. This year our holiday helpers campaign provided $500 to Elmvale Food Bank, Georgina Food Pantry, Barrie Food Bank and Midland Salvation Army for a total of $2,000 in donations. As we know 2020 has been a year that brought many changes and challenges to our communities, so it was our pleasure to give back to these organizations that provide support for those in need.
Compu-SOLVE's Lori Howard met with Lieutenant Drew Young (pictured above) from the Midland Salvation Army to personally hand over their cheque. A special thanks to Jean Cramer Photography for donating her time to capture some photographs.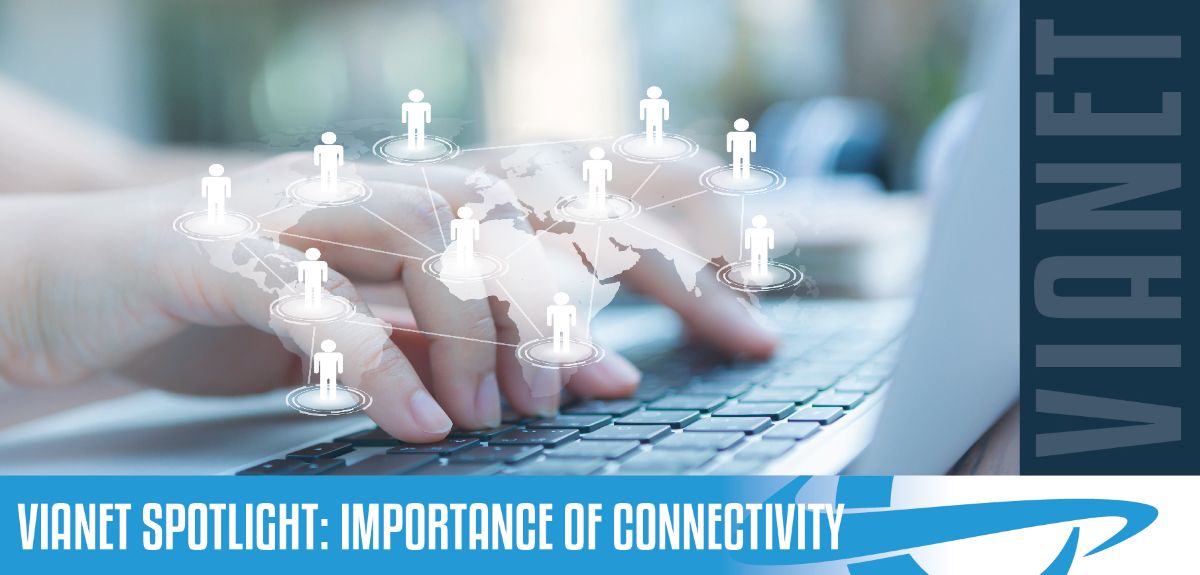 As we near the end of 2020 and look back on the year, one of the things that stands out is how quickly the need for reliable connectivity became key to our provincial response to COVID-19. Whether it's because you have children at home that need to attend remote learning or because you and your staff need to work remotely, it has become more important than ever to get connected. With their 30+ years of experience in addition to their continued devotion to expanding connectivity throughout underserved areas of Ontario, Vianet is well positioned to help you get and stay online.
For more information, please visit: https://www.vianet.ca/about/projects/