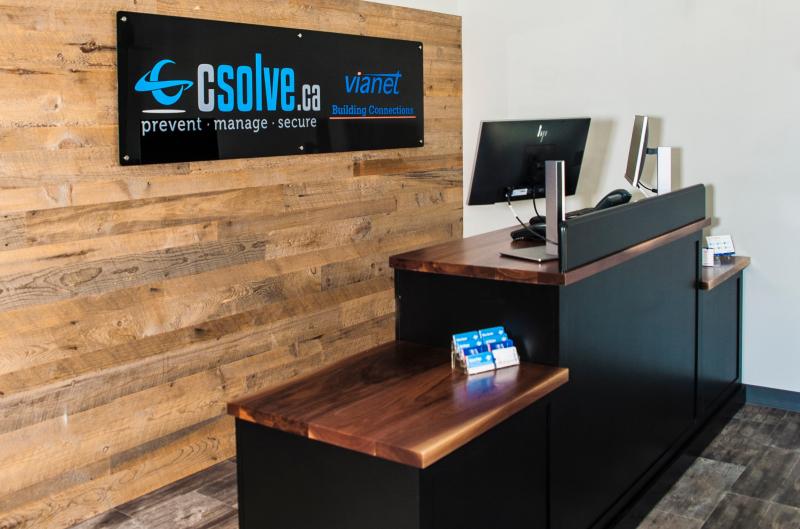 This year the Compu-SOLVE team is celebrating our 25th anniversary in business, which has brought many positive changes to our company. Fresh graphic design, a new company look, a revamped website, AND NOW a modern office space! We are excited to announce that on Wednesday, August 14th we moved into our new location at 781-A Balm Beach Road East in Midland!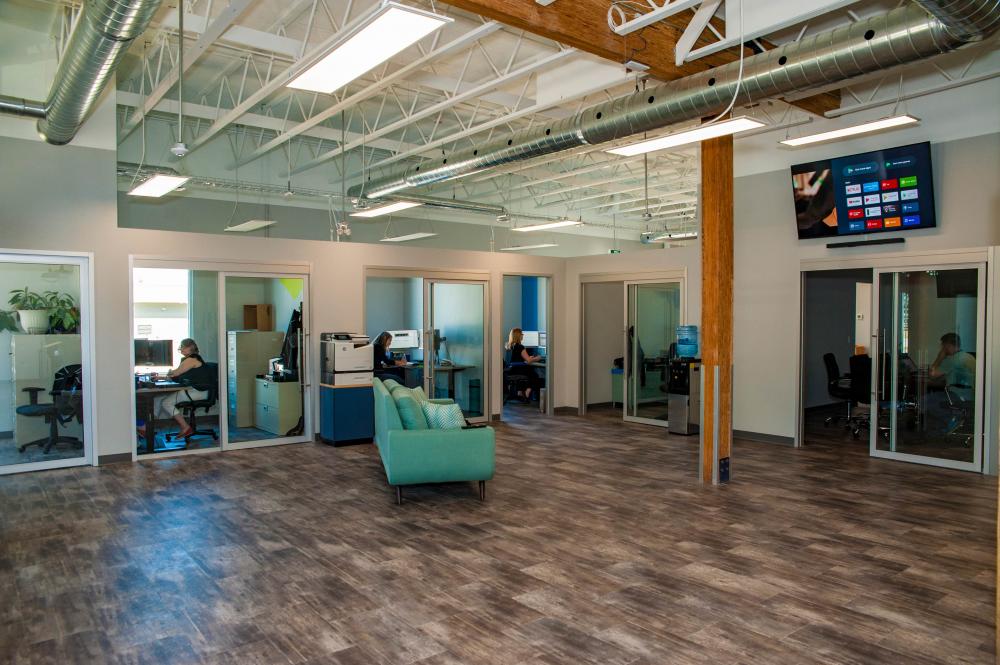 Compu-SOLVE's open-concept, modernized office space.
Our newly renovated, open concept work space was designed by our staff to increase comfort and productivity, and to represent Compu-SOLVE as the leading-edge tech company our clients know us to be. The office features an abundance of natural lighting, glass walls and skylights, ergonomic sit-stand desks with custom, locally-made wood desktops, as well as a central lounge area. We have placed our focus on creating an atmosphere that fosters a healthy, innovative mindset for our staff and clients, better preparing us to assist you with any of your IT needs.
Ergonomic desktop with a triple-monitor mount.
We welcome you to our new office to celebrate this milestone!