54% of SMBs believe that their companies are "too small" to be hacked. When it comes to cyberattacks, hackers don't care how big your company is; they care how weak your security is. They are more likely to target the companies with the weakest security, no matter how big or small they may be. Ransomware attacks can be particularly devastating. The average cost to recover from a ransomware attack has risen to more than $84,000. And it's estimated that businesses will fall victim to ransomware every 11 seconds in 2021.
Keeping ahead of the bad guys is exhausting and finding the right solutions to protect your business can get complicated. You need complete, layered security solutions because no one technology can eliminate cybercrime risk by itself. To defend against ransomware and other cyberattacks, it's important to look at the key points of entry and spread to make sure your business is protected.
People:
34% of data breaches involve internal actors. You need to make sure that the people who access your systems are who they say they are, and only authorized people are accessing your network. Protect your sensitive data by verifying the identity of users, devices, and applications with secure two-factor authentication.
Devices:
Every endpoint connected to the Internet faces 1.5 attacks per minute. People get on your network in multiple ways. If you have a mobile or remote workforce, they may be connecting from an office, a home laptop, or a mobile device. If malware gets on any user's device, it can then spread through your network. So, you need advanced malware protection for all your devices and critical servers.
Email:
92% of malware is delivered by email. Every day, people inadvertently click malicious links or open harmful email attachments that download ransomware. Block malware delivered through spam and phishing emails. (Don't forget about cloud-based email too!). Protective cloud email security will help to identify spam, phishing attempts, or known malicious attachments.
Network:
The average cost of a malware attack on a company is $2.6 million. Once malware finds a way in, it spreads across your network, and encrypts your files or takes down critical systems. The Internet and networks don't work without the Domain Name System (DNS) to route data, and neither does most ransomware. Attackers use DNS to control the attack, so if you protect your network DNS, you can stop ransomware in its tracks.
Which of these 4 key points of entry do you feel present the biggest risk for your business? (Please select answer below to fill out poll)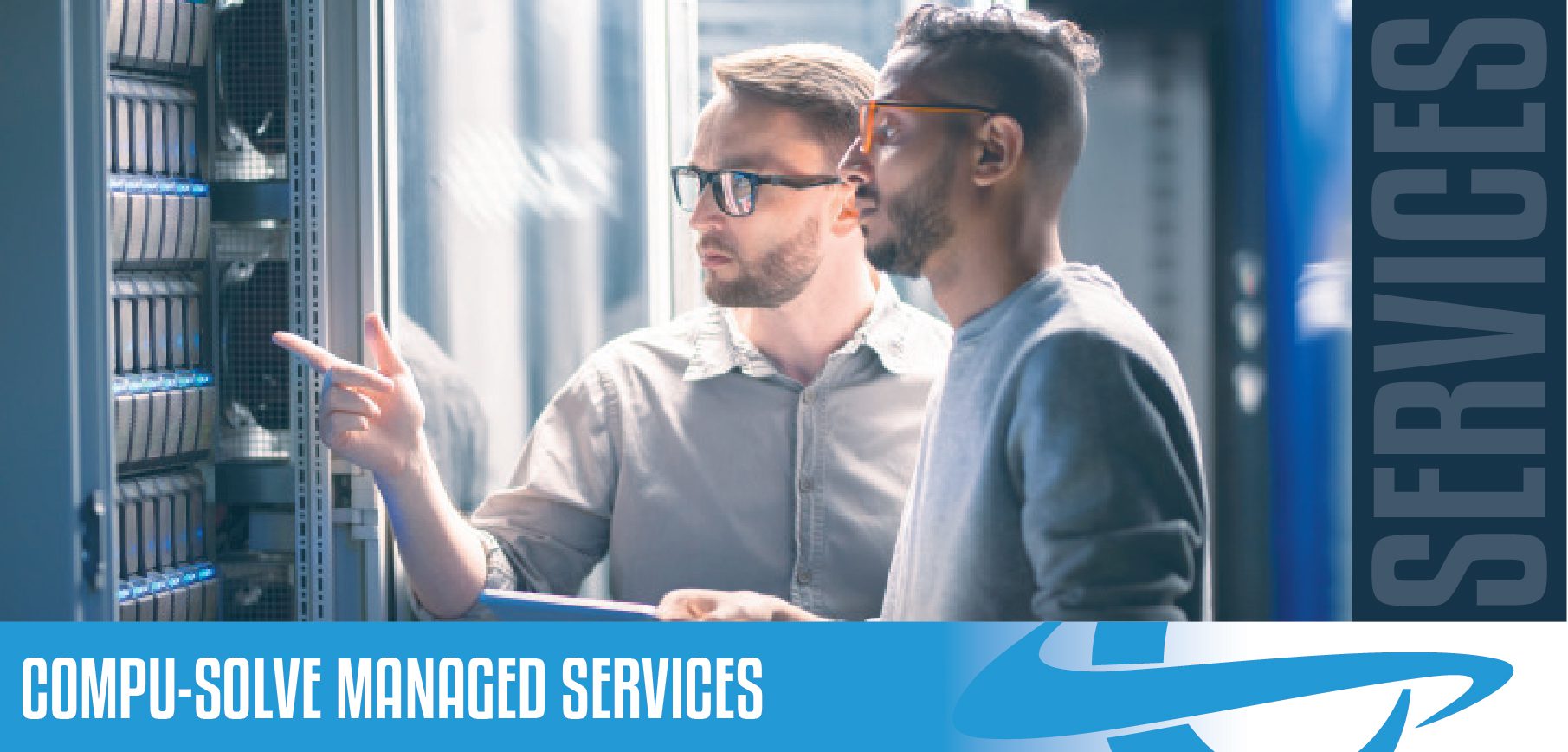 Securing and maintaining your organization's network is critical in avoiding data compromises, business disruption, and financial loss. It is commonly believed that small to medium businesses are not targeted by cyber criminals, but this is not the case. Today's hackers include SMBs in their attacks as many SMBs are using outdated technologies and policies.
Compu-SOLVE can work with you to implement the latest IT security protocols to help you defend your organization against ever-evolving cyber threats. Security must be delivered using a multi-layered approach. Some of these tools are:
Malware Protection
DNS Security & Content Monitoring
Email Filtering
Data Back-up & Protection
Security Appliances
Not familiar with some of these terms? Learn more about these tools and how Compu-SOLVE can help today.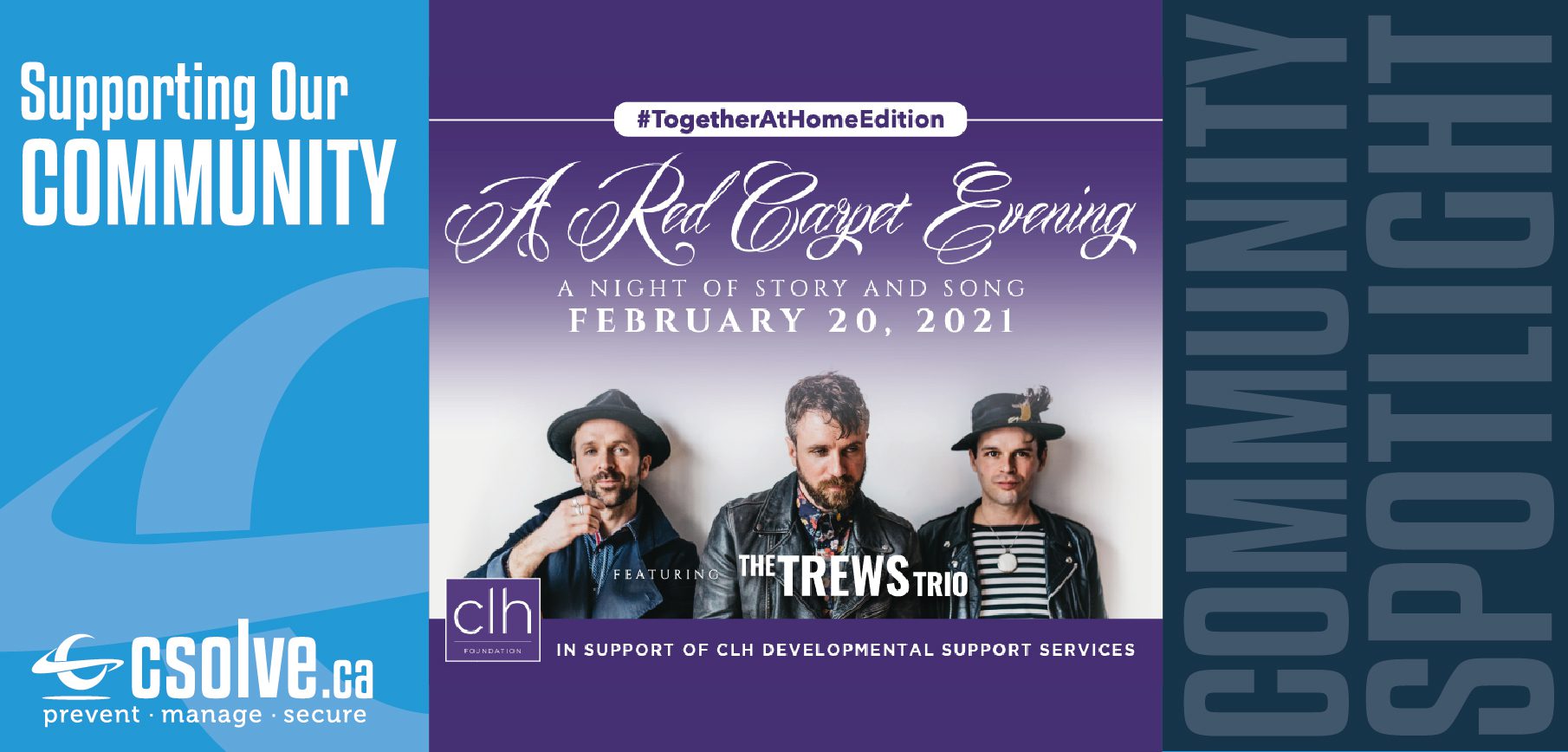 On February 20, when CLH Foundation's A Red Carpet Evening – The #TogetherAtHome Edition was broadcast, 546 people had registered to watch. With the sponsorship support of 24 local businesses, 45 auction donors, dozens of volunteers and many, many individual donors, our "Evening of Story and Song" netted more than $92,000 – a record result, and proof that the CLH community is generous and fully committed to making a positive impact on the lives of those supported by CLH Developmental Support Services. Sponsorship support is critical to A Red Carpet Evening: it not only helps underwrite the costs of producing the event, it also signals to others that CLH is worthy of support and a partner to be proud of. Compu-SOLVE's early return as a leading sponsor of the online gala gave the organizing committee confidence that they were on the right track and helped to confirm other sponsors. If you would like to see the show in its final form, click here.